Discover the Region
We would like to give you a taste of the region with a short history of the town and of Morocco, an excellent way of discovering the country and its places of magic..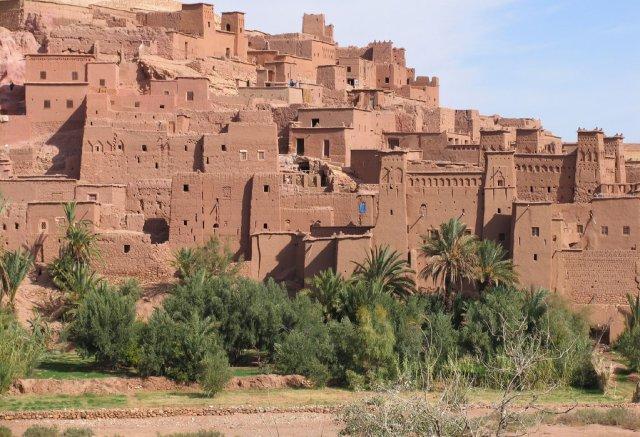 Le JAMMOÛ is situated in the village of TABARKECHTE, 8km from the town centre of EL KELAAT M'GOUNA, 36km from the DADES Gorge and 79km from the town of OUARZAZATE.
You can walk through fields and along paths lined with roses and fruit trees which stand along the river, and visit the authentic Berber village of TABARKECHTE with its traditional houses.
On leaving Le JAMMOÛ with a good pair of walking shoes and after having crossed the river (where the whole family can enjoy a swim), you will come across the old village of IMIDR, in the middle of a sand dune but, nevertheless, with a water source which has irrigated its small lush fields for centuries. If you wish, for a few dirhams, you can share a meal with the only family that lives in this isolated village in the middle of the desert. This trip will leave you with unforgettable memories. After a short nap you can return to Le JAMMOÛ either the same way that you came or in a four-wheel drive which you will have reserved beforehand.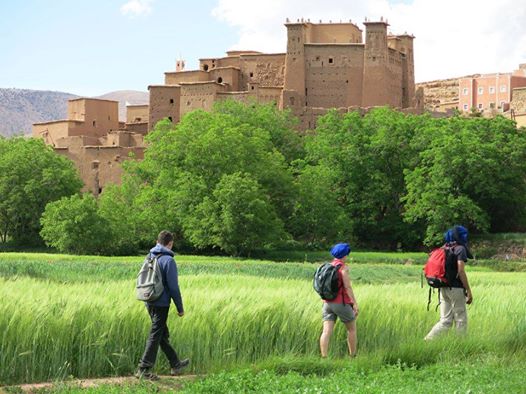 You will be pleasantly surprised by the beautiful site of BOUTAGHAR, about 10km from Le JAMMOÛ, where you will discover its steep red mountains.
In the town centre of EL KELAA, 8km away, you will be able to visit the rose water distillery. The roses are picked in the valley and if you are lucky enough to be here in May, you will be able to witness the very colourful and animated Rose Festival.
You can also visit the craft village, where you will find decorative objects, daggers and clothes. The Berber carpet weavers will also be happy to open their doors to you..
The Dadès Gorge

For a complete change of scenery from the Rose Valley, don't forget to go and see the DADES Gorge.
Les Kasbahs d'AIT BEN HADDOU
Finally, if you are an early riser, take your camera along the OUARZAZATE road and get some breath-taking photos of the sun rise over the desert dunes. Take the time to visit the village of AIT BENHADDOU while you are there…
All of the above activities, and many more, can be done alone or accompanied by one of our local guides (see contact numbers on this site) who will be happy to show you many other points of interest. You may also wish to hire a car, with or without chauffeur (contacts also available on this site).