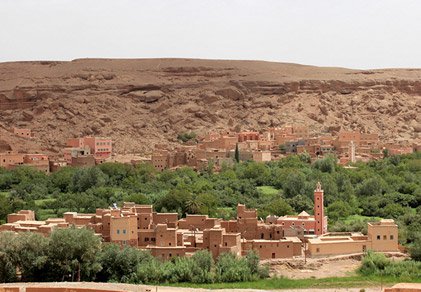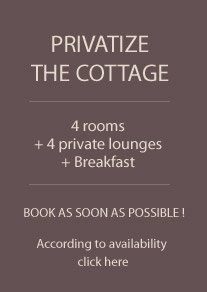 Le Jammoû, guesthouse in Morocco
Le JAMMOÛ guest-house nestles beside the river of the same name and is surrounded by small fields filled with fig and olive trees, separated by hedges of roses. This very comfortable establishment has been built and decorated with care, bringing together the Berber materials and themes (wattle walls decorated with typical Moroccan friezes and woodwork, hushed atmosphere, warm colours …).
You will find a high level of comfort and service (large rooms opening onto impressive landscapes, beautiful private terraces with fountains, spacious Italian showers, separate toilets, heating, air-conditioning, Wi-Fi, discreet but attentive service,...).
The house may also be rented in its entirety.
In this case we would advise you to reserve as soon as possible.
Our tariffs include dinner and breakfast.
Exceptional Service
A sumptuous setting, between the mountains and the river Jammoû.
Full comfort accommodation with terraces, ponds, library, traditionally decorated.
A region known world-wide for its Rose Festival.